Simple, Colourful DIY Project For Kids with Gorilla School Glue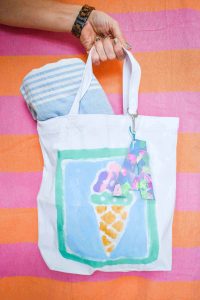 The first project was to take a basic canvas tote bag like this and make it into something a little more fun and colourful that can sit by the front door has a drop spot for library books. Given the number of "lost" library books we found in our house this summer, I'm going to say we need a better system…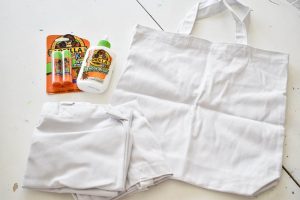 We ironed the tote bag and I put a piece of cardboard inside the bag to protect the Gorilla School Glue from bleeding through the top of the bag onto the bottom of the bag.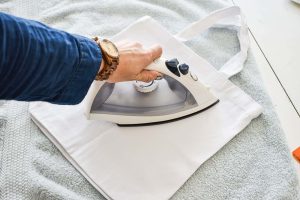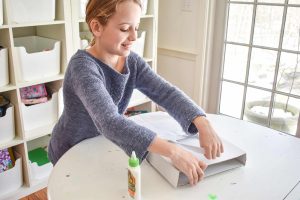 Next Eleanor simply  squeezed the Gorilla School Glue onto the surface of the tote bag. She drew the design first on a piece of paper and then just copied it free-hand onto the tote. There's no reason you couldn't very lightly sketch your design with a pencil and then trace over with the glue.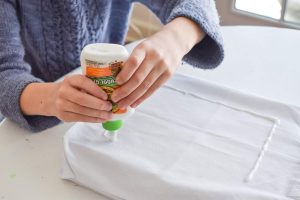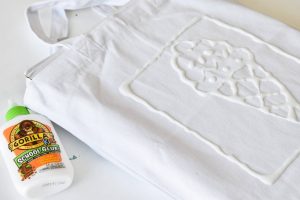 It took a while for the Gorilla School Glue to dry because she'd squeezed a pretty heavy line, but the next day she picked out her colors and I mixed in some fabric medium with each one. (I had some on hand, and it helps to make the paint feel more like dye and less like a crispy top coat sitting on top of the fabric.)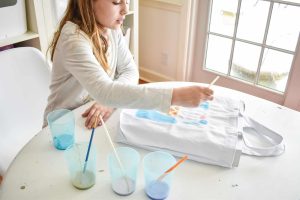 Once I'd mixed the paint, she just painted right onto the tote. Eleanor was pretty good about avoiding her glue line, but the glue was also really easy just to wipe off so it gave the whole thing the look of batik (which I LOVE!).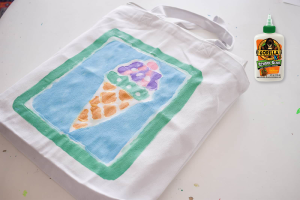 As you can see this project is pretty easy, anyone can do it. And with the help of Gorilla School Glue your children can freely express their iner artistic desire without worry. Gorilla School Glue is the perfect glue for kids due to its none toxic fomular, meaning that the glue won't have any adverse effect on your children skin while also providing a tough and strong bond.
So what did your chilrdren make with Gorilla School Glue please let us know.